where we are and what we do
PHJCs try to help people in all their needs.
We had been called to care for streetchildren in Owerri, and that was our first task. The children who could go back to their families, were helped to do so. Others who had no family, are taken care of by the Sisters in the children's house in Mgbele.
Health care for the poor especially in rural areas, is a problem in Nigeria. So we try to build up mobile clinics wherever Sisters start their work.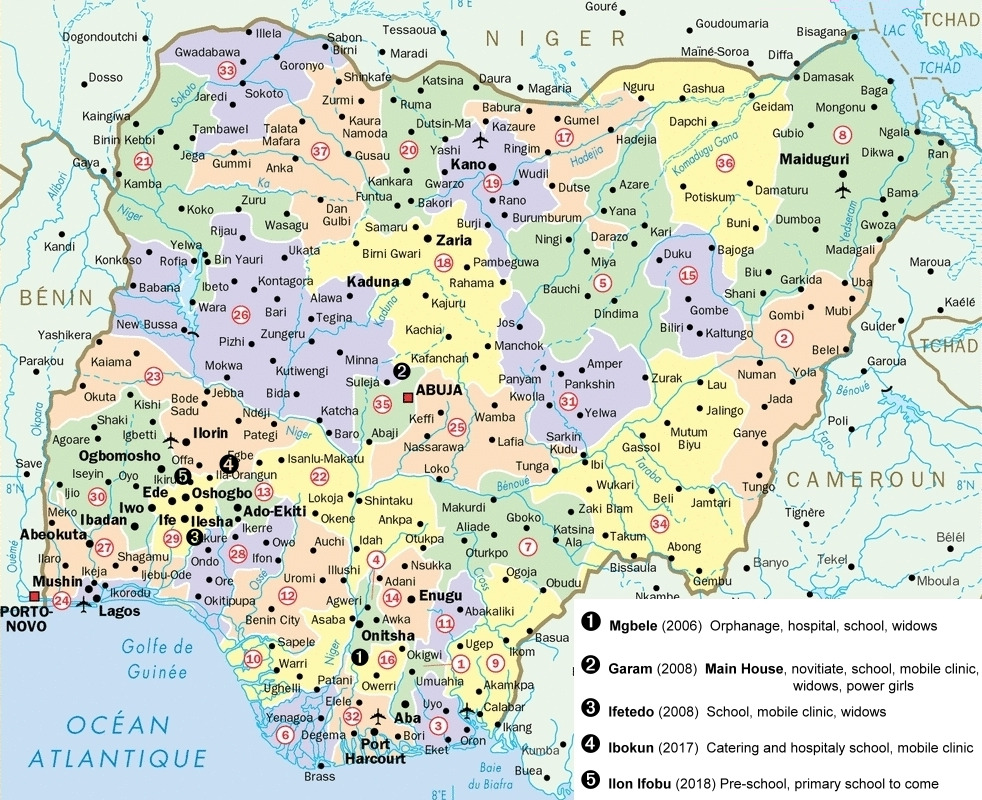 We are ready to work in schools or to start schools where there is a need. And if adults need help to become literate, we are ready to do that too. Where teachers for catechism classes are needed, Sisters will help.
We started projects for widows in Garam, Mgbele and Ifetedo.
In Ibokun our sisters work as teachers in an diocesan Catering and Hospitality school.
We can only work in these projects with the help and support of generous friends and supporters in Germany, private people as well as organizations, societies (for example Geschwister Afrikas e.V. – information in German) and parishes (for example St. Petrus Buchholz). We are truly grateful for this support.
Our medal shows the cross in front of an open space.
Christ bridged the gap that Adam's sin had opened up.
PHJCs try to bridge the gap between the given situation and the plan God had for His people on earth.