Formation in the PHJC Congregation
Formation for religious life in the congregation follows the guidelines of canon law and is nourished by the traditions and the charism of the congregation.
Aspirants should be between the age of 18 and 30 and must have finished secondary school with at least five credits, including English and Mathematics. They can send their application via e-mail to phjcvocations@gmail.com or to the postal address listed at the bottom of this Website. Personal visits can be made to a convent close by, after agreeing on a date via e-mail:
The convent in Garam is to be found in Old Wuse Road, Garam, Tafa LGA, Niger State – Garam is close to Bwari, e-mail: katharinaconventgaram@gmail.com.
The convent in Mgbele is to be found in the village belonging to Oguta II LGA, not far from Izombe, Imo State, e-mail: conventphjcoguta@yahoo.com.
Ifetedo convent is close to the Catholic Church, email: visitationconvent2012@gmail.com.
Every year the sisters offer one or even two vocation weekends, in Garam or in Ifetedo, mostly in July. Aspirants should be present in one of these weekends with interviews. After successful interviews, sisters will visit the aspirants at home and then decide who can come in the following year. From August to December, aspirants will be called in for live-in experience, an internal aspirancy. Entry date for aspirants is March 1st.

Aspirancy varies according to the readiness of the candidates.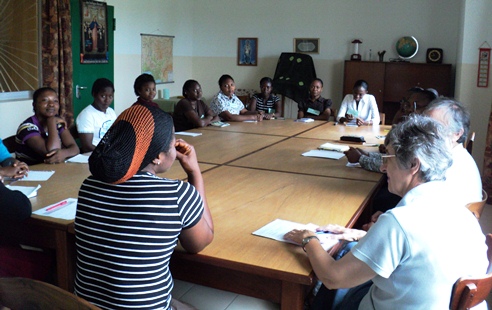 After acceptance into Postulancy, classes start with introduction into prayer life, office, personal development, community life.
Postulants meet, for example, once a week for faith sharing. They prepare these conversations alternating in their own responsibility.
There are times of experience in the ministries of the sisters, both in Garam and in the missions. Postulancy is between one and two years.
After being admitted and having a retreat, postulants may start Novitiate which will last two years. One year, the canonical time, has to be in the formation house, the second year is meant for mission and community experience. At the end of a successful novitiate, novices can be admitted to first vows.
Formation goes on after first vows, in the Juniorate which may be for up to nine years before a sister can be admitted to Final Vows.
Professional training will be after at least one year in first vows and during the time of Juniorate. In deciding about a training and future ministry, sisters in leadership will consider the talents and abilities of the sisters as well as the needs of the congregation.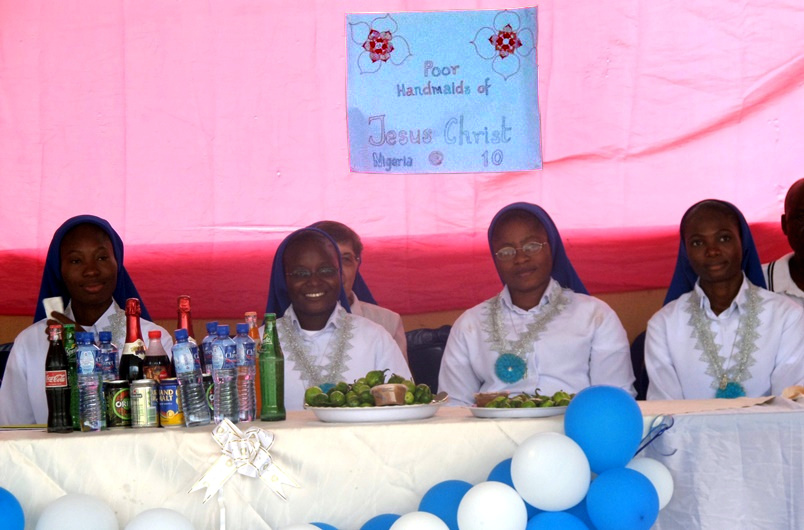 So far we had final vows for our sisters three times, in 2012, in 2014 and in 2017. There are now 22 sisters in final vows in the Pro-Region.
Owing to the closeness to our formation house Garam to the northern states with the unrest caused by Fulani herdsmen as well as the terrorist group of Boko Haram, there are less families who willallow their daughters to enter with our community. We hope that this lack of security will soon be ended. So far, thank God, none of our missions has been involved in any attacks.