December: The new school buildings in Ifetedo have come to roof level now. We firmly hope to be able to start the next academic year there.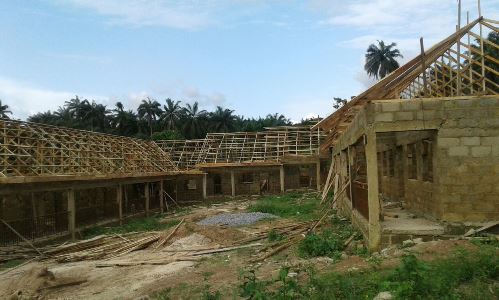 ---
In Angel Guardian Home, two new children were accepted in October. Their mother died, the relatives did not treat the children too well. So Ezinne and Michael came to us in October, 3 and 5 years old. Here you see them with the other children of primary school who have been with us for long. We had said that no boys would be accepted, but principles have value when one knows when to make exceptions.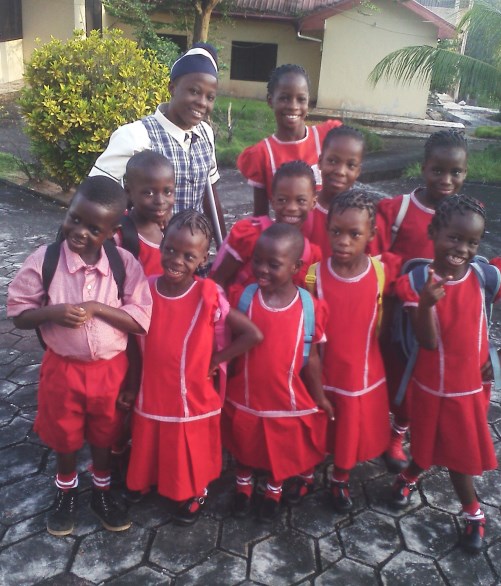 ---
In Azhin Kasa school, with the new academic year, the first class was opened for Secondary School. The room is in an additional building next to the existing Primary School.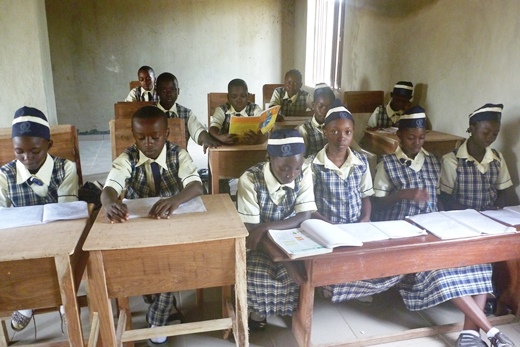 ---
August 2016: Once again, all the children from Angel Guardian Orphanage in Mgbele have arrived for their long awaited vacations in the main house in Garam.
---
On June 26, 2016, the congregation existed for 10 years in Nigeria, or rather, on that day the festive celebration was held, while the actual date had been April 4, 2016. Sr. Petricia came from Germany to celebrate with the sisters, the children and about 300 guests. The liturgy was held in Owerri Cathedral, it was a beautiful feast.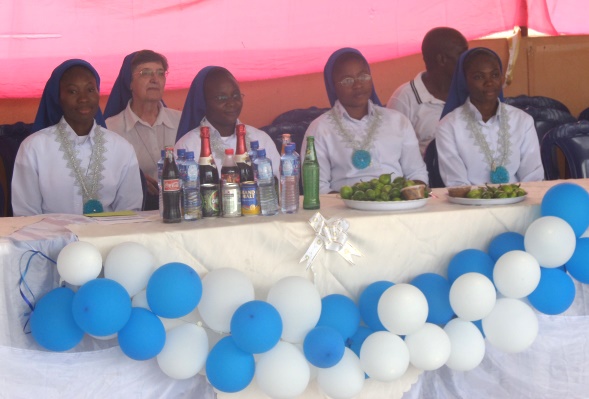 ---
June 2016: There is great joy in Ifetedo school for the new, much needed school bus which was donated by a German lady from Rauenthal.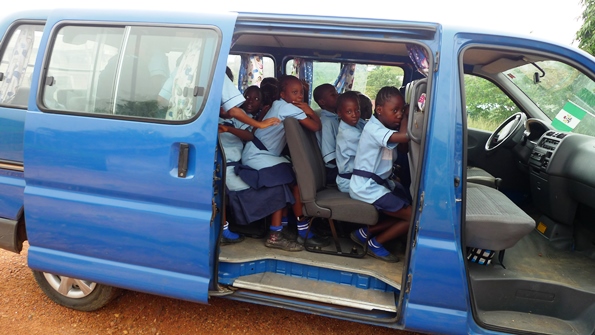 ---
At the end of April 2016, the coming chapter (2017) has been prepared with the help of General Leadership, with preparation programs, proposals, discussions. Srs. Gonzalo and Annemarie were in Nigeria for that purpose.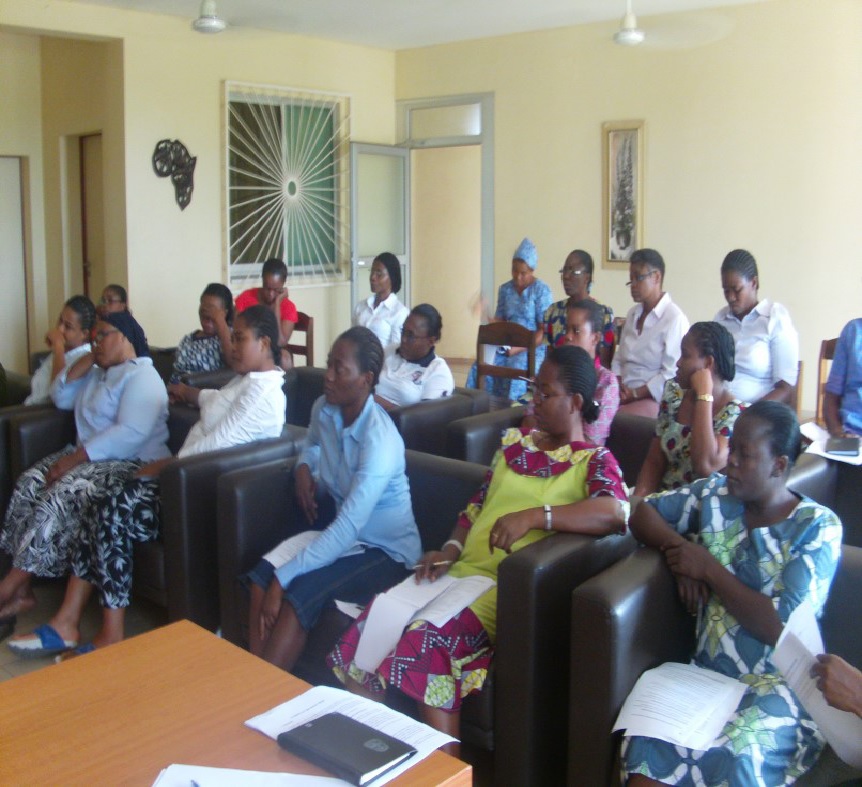 ---
March 2016 – good news from Ifetedo! The first walls marking the foundation of the permanent school are to be seen. We rejoice with our sisters and the many students who are eager to get to their new school.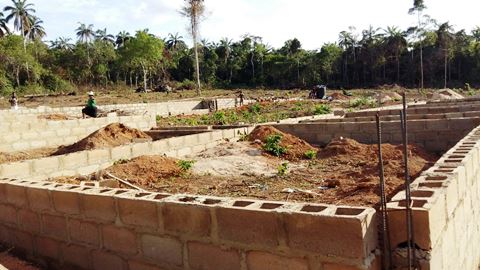 ---
Our 2016 Aspirants: From left to the right: Chiamaka, Nwadinma and Chidinma. The three hail from the Eastern part of Nigeria. It is our greatest joy that we have them with us. And we pray God guide them as they discern their vocation with us.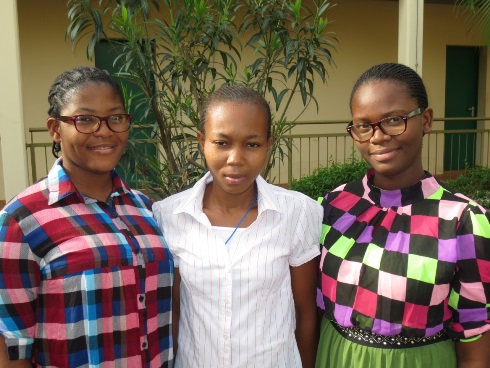 ---
The very first of our employees in Garam, Mr. Jonah, left us and the sisters gave him a grand farewell. After the sudden death of Mr. Bernard, the catechist, Mr. Jonah was ready to take up this important work. Since Garam parish has nine outstations, it is good to have a catechist to support the parish priest. Presently Mr. Jonah is in Nanati, near Minna, preparing for his new task.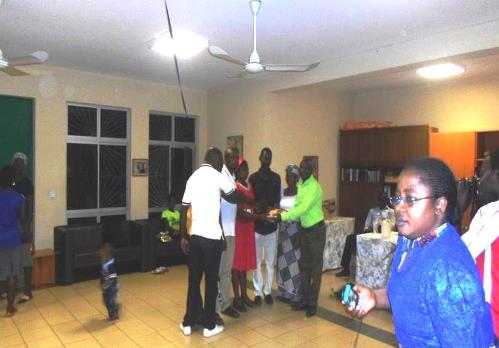 ---
Finally after long waiting, we saw the blessing of the site and the laying of the foundation stone in the permanent site of the school for Ifetedo in February, 2016. The new site is at the other end of the town, near the secondary school and university. Sisters and children are very happy with this obvious progress although it will be a while until the building can be used.